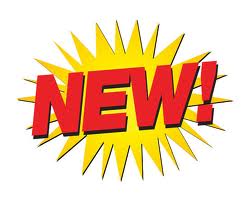 Hear tracks from our new release "Stripped Down Bachelors" www.myspace.com/thebachelorsconanddec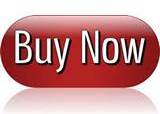 ---
Click for video of :
....The Bachelors in The 60's.....
.....Con & Dec The Bachelors 'Charmaine' (Eastbourne).
.....Con & Dec sing 'The Wonder of You'
....The New Bachelors 'I'll Take You Home Again Kathleen'.........
....'The New Bachelors' 'Hits Medley'...
The Bachelors....Sweet Gypsy Rose with Lena Zavaroni
The One Stop Solution to all your Entertainment Requirements.
"The Bachelors with eighteen hit records in the UK charts throughout the 1960s and selling millions of records around the world, became one of the top acts, both in recording and stage entertainment.
In 1964, The Bachelors put more records into the UK top ten than The Beatles. They were probably the biggest record sellers, showing for an amazing 77 weeks in the UK charts, compared to "The Beatles" 50 weeks, plus reaching number one, with titles "Diane" and "I Believe."
Many hits followed throughout the world, especially in the Far East and Australia, plus having hit singles in the US billboard charts with "Diane" and "Charmaine" reaching No2, and many successful albums.
The UK market was very demanding on The Bachelors time, with the long seasons booked in the top theatres in London and around the country, which left little time for promotion in the US, apart from a couple of appearances on the Ed Sullivan show and the Johnny Carson show, plus some of the other top TV shows there.
The Bachelors enjoyed great success through the seventies to mid eighties, but opinions within the group were conflicting. The choice was to continue or to update with modern ideas.
Founder members Con & Dec Cluskey, the progressive ones, dismissed John Stokes in 1984.
The successful result of this is now obvious, as Con & Dec "The Bachelors" are once again one of the top acts in the UK and in big demand for the top theatre and cabaret venues, appearing in Summer Season at the famous 'Opera House' in Blackpool, one of Gt. Britain's premier theatres.
The last few years were taken up with recording, getting into the Album Charts at No. 5, European Cruises, theatre and cabaret shows in the UK. and throughout the world.
The 77th release, "Stripped Down Bachelors" is now released.
Order Your Copy Today.


Watch out --- There are 'Lookalikes' About.
Illegal Tributes using the name 'The Bachelors'
Check before you book your tickets!